At Huffman's Farm & Home, we have you covered with items to get you through the winter season. Start in the fall by prepping your lawn and garden for the fall and winter months with a variety of Stihl equipment ranging from blowers to chainsaws to pole pruners. For the home we have items such as snow throwers, snow blowers, snow shovels, boots, Muck boots, Timberland, Ariat, Milwaukee Heated jackets and sweatshirts. We also carry ice melt, pet friendly ice melt, de-icer, space heaters, propane heaters, garage heaters, heat lamps, heated pet supplies such as beds, bowls, buckets and much more!
 Are you looking for a snow eating beast? Cub Cadet X Series snow blowers have you covered this winter. Call or visit us today for more information.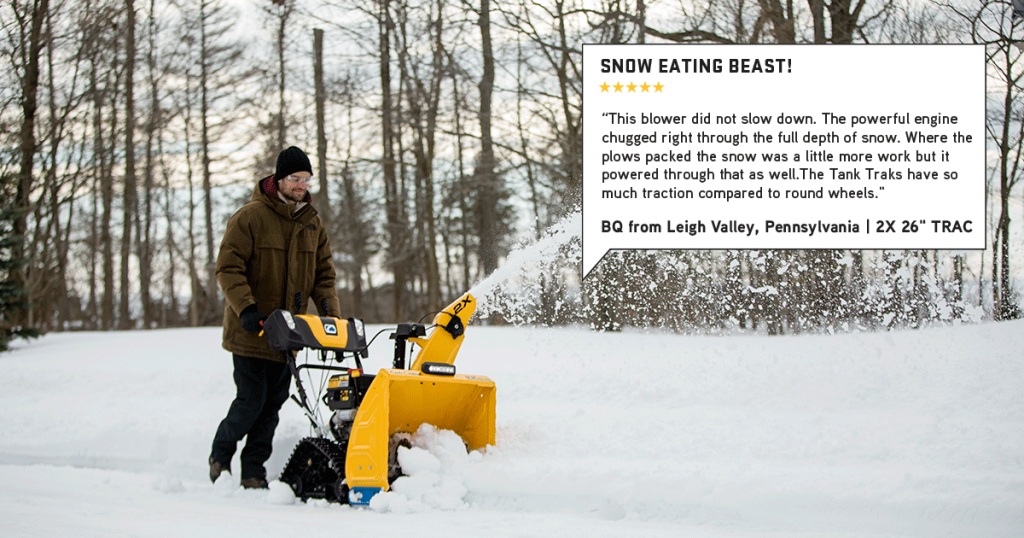 Winter Supplies on the go
We've got you covered incase of an emergency keep your vehicle stocked with the right supplies such as:

wheel wrench and tripod jack – incase of a flat tire

Jumper cables

Tool kit and/or a multi purpose utility tool

Flashlight and extra batteries

Reflective triangles and brightly colored cloth to make your vehicle more visible.Compass

First aid kit 

Nonperishable, high-energy foods, such as unsalted nuts, dried fruits and hard candy

Drinking water

Reflective vest in case you need to walk to get help

Car charger for your cell phone

Fire extinguisher

Duct tape

Additional items for cold weather include a snow brush, shovel, windshield washer fluid, warm clothing and blankets

At all three locations, we stock for each community. If you need something you don't see in our store, let us know! We can special order or have it sent from another location.

*Shop in store or by special order.