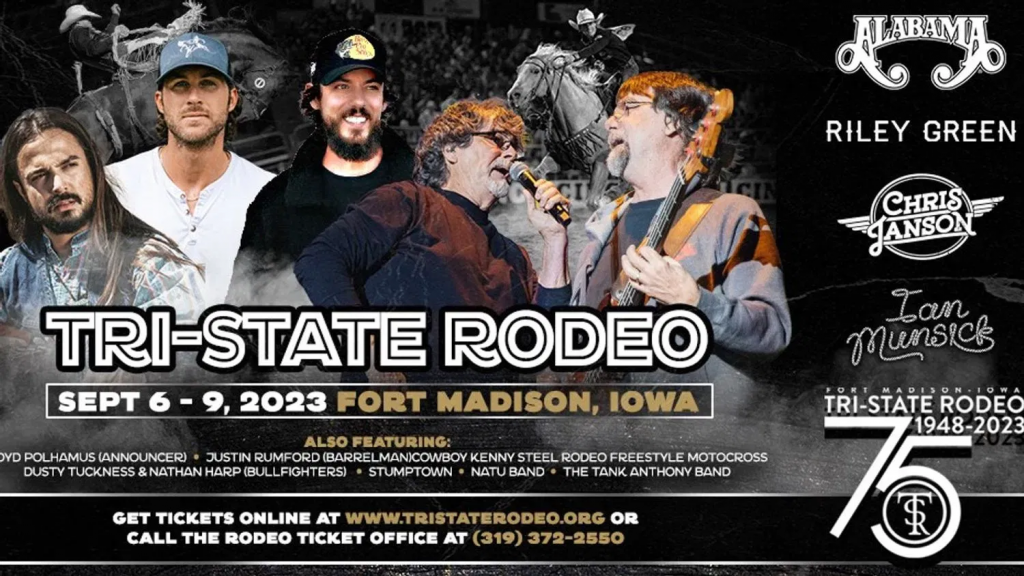 Howdy, rodeo enthusiasts and country souls! The excitement is in the air as the Tri-State Rodeo gears up to celebrate its 75th anniversary, and we couldn't be more thrilled to be a part of this exhilarating event. We're lassoing up all things western, rugged, and country to make sure you're all set to enjoy the rodeo in style. From Ariat attire to camping supplies, we're your one-stop destination for everything you need to celebrate this milestone rodeo in true country fashion.
The Tri-State Rodeo has been a beloved local tradition for 75 years, and this year promises to be bigger and better than ever before. Whether you're a seasoned cowboy or cowgirl or a first-time rodeo-goer, there's a special kind of magic that comes with watching bronc riding, barrel racing, and bull riding under the open sky.
Whether you're a rodeo participant or a rodeo spectator, having the right gear is essential. From rugged camping equipment to Wrangler jeans, we've got your back – so you can focus on enjoying every moment of the rodeo festivities.
As we celebrate the 75th anniversary of the Tri-State Rodeo, we're reminded of the timeless values of hard work, grit, and community that the rodeo embodies. Huffman's Farm & Home stands as a symbol of these values, offering products that echo the spirit of the rodeo all year round. Whether you're preparing for the rodeo or simply embracing the country lifestyle, we're here to help you create lasting memories and experiences.
The 75th Tri-State Rodeo is a momentous occasion that brings together the past, present, and future of a cherished tradition. As your trusted farm and home supply store, we're honored to play a part in making this rodeo a celebration to remember. From outfitting you to helping you gear up for outdoor adventures, our store is here to help you capture the essence of the rodeo in every aspect of your life. So saddle up, embrace the rodeo spirit, and let's make this anniversary rodeo a memory for the ages!