Shop our Pool supplies and keep the fun going all summer long!
Pool Supplies
As the weather gets warmer and the days get longer, you'll want to make sure you are stocked up on pool supplies this summer. We have all the supplies you need to keep your pool clean and fun all summer long! 
Keep your pool clean with our variety of Clorox products.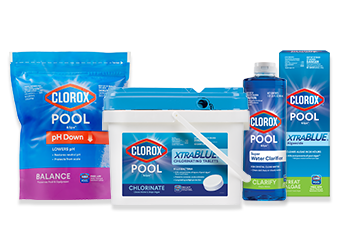 Supplies such as Super Shock all in one to kill bacteria and destroy algae all in one treatment. Pool salt for saltwater pools, and even pool filter sand. We carry pool floats and goggles, sunscreen, snacks, sunglasses, hats and we even have a small section of pools you can purchase. 15 & 10ft INTEX inflatable pools as well as kids pools!